My Tattoos (So Far) And What They Mean To Me
Another week, another post!
I'm hoping to put some new Youtube music up this week when possible and with any luck i'll have a post about Apple's Event which at the time of writing is about to start - fanboy hype!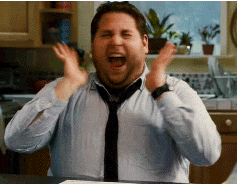 Anyway, I thought i'd do another personal post today. I got some new ink added to my sleeve the other day and figured i'd pop a little post up about my ink and what each piece means to me.
Honorable mention to my first tattoo that has now been covered:
"You are the smell before rain, you are the blood in my veins"
Lyrics from my all-time fave song "The Boy That Blocked His Own Shot" by Brand New. Incidentally, check out this cover I did
here
. I got this while visiting an old girlfriend in Cornwall, partially just to impress her... and that's where my addiction began!
The Lion
This bad boy from Chay at
Chakra Studio, Rochford
is a beauty. It reminds me that at all times I am full of life, I am full of pride, I am powerful, and reminds me of some of the happiest times of my life - the times I spent with my mates in a band called
We Were Lions
.
The Roses
The first of many pieces done by my old friend Liam at Taylor Made Tattoos (the rest of this list in fact), the roses that border the Lion were added to take up some room but i've always had a fascination with the detail of tattooed flowers.
The Star Wars Characters
Boba Fett, a Storm Trooper, and Darth Vader are on the back of my upper-arm, hidden away (unlike my actual love of "nerd culture"). These represent childhood memories with my Dad, going to the cinema to watch the original trilogy when they were re-released. Those are some of my favorite times we've shared.
The Skull and Cross
The skull on my inside bicep represents death, darkness, and all sorts of things. The cross in it's mouth is to show that light and hope are always near - even if it isn't easy to see sometimes.
The Mandalas
On both sides of my elbow I have a mandala, each almost entirely the same as the other. No real meaning here but I love the look of them and the way they link my upper and lower arms.
The Mask
On my forearm (one of my new pieces) I have a portrait tattoo of Aku Aku from the Crash Bandicoot video game series. This represents the childhood rush of playing the game with my best friend, and also reminds me that just like in the game, I have a protector with me at all times.
The Eagle
On the outside of my forearm (the other new piece) I have an eagle. This animal represents the pinnacle of it's food chain - and it's in plain sight to remind me that I can do anything, be that at work, the gym, with music, or anything else. The sky is the limit.
So there you have it, a quick rundown of my current tattoos. I look forward to adding more in the near future and will try and update this post where possible!