Apple Airpods Review
Hey all!
I recently updated my
"Apple Fanboy Post"
to add my new Apple Watch Series 3 and Airpods but the Airpods were something I wanted to go more into detail about.
Apple claimed to be "brave" when sacrificing the 3.5mm headphone jack at the altar of progress and tried to sell us on a wireless future. While many were slow to make that change, I already had some "Powerbeats 2 Wireless" so figured "what the hell" and got myself the "Beats Solo 3" on-ear headphones. These are great for Netflix at home, music while working and (i'd imagine) on flights. But between these two headphones, i'm still primarily using Lightning Earpods (the ones that come with the iPhone 7 and 7 Plus) when walking to work or commuting.
With that in mind, I thought i'd check out the Airpods out of curiosity more than anything else. In theory, they're just bluetooth earphones - no more and no less. In practice, however, they may just be most impressive tech Apple have launched in a few years.
The accessibility of Apple products in terms of function has always been lauded by us fanboys - "it just works" we tell our Android-supporting friends. Airpods are essentially the purest form of that argument. Packaged in a little case (yes, it looks like it should contain dental floss), holding it near your iPhone with bluetooth on and opening the lid will give you a visual representation of the Airpods and the opportunity to pair them.
Courtesy of Uber Gizmo
Once paired, the Airpods are linked with every Apple Device you own that is logged into your Apple ID. For me, this meant that flipping open the case and pressing connect linked them with my iMac, Macbook Pro, iPad, Apple Watch and, of course, my iPhone. This is due to Apple's impressive W1 chip - this not only ensures a smooth pairing process and strong connection but also impressive power management (more on that later).
The magic doesn't stop there, however. Pop the Airpods in and sound quality (in my opinion) is better than those from Lightning Airpods, and removing one of them pauses music until you put it back in. Removing both pauses music but also switches output directly to your phone again. This is achieved using sensors in the Airpods that allow them to determine whether they are in your ear of not.
Of course, it wouldn't be an Apple product without some kind of Siri integration and a double tap on either bud (there are no buttons to be found save for a pairing button for non-Apple Devices on the case) brings up Apple's digital assistant, allowing for all the same commands you already use on your iOS or MacOS device. If you're not a fan of making verbal requests for songs etc (and I don't know that i'd use it outside of testing for this post), you can change the double tap to playback controls (pause, next track, previous track). What I particularly like is the option to set these individually - a double tap of my left Airpod goes back a track, and a double tap of my right one goes forwards.
For all the technology packed into the Airpods themselves, the case is just as big a part of the deal as they are. While the Airpods carry enough charge for 5 hours of continuous playback (not market leading by any stretch but impressive given their small form factor), popping them back into the case will charge them back up - in fact, you can get 3 hours of playback from a 15 minute charge according to Apple. In testing, this is about right, although the louder you go the less mileage you'll get. The most impressive part of the case, however, is that it holds enough charge for 24 hours of listening time - hugely impressive for a product of this size. Opening the case near the phone once paired will show the battery levels for both earphones and the case itself, while the battery levels for the earphones themselves can be seen in notification centre through the Battery widget in iOS.
It isn't all good, however. While the Airpods are secure enough, one of my ears must be slightly wider than the other. This makes no difference during general use, but when laying down (bench pressing for example) I find the left Airpod slipped out. I have the same issue with Lightning earpods so I would wager that if they aren't particularly comfortable for you then its worth looking into alternatives.
The other factor is the device that you own. While Airpods work with Android (and other mobile operating systems), you'll lose a lot of the convenience features you'd have with iOS - no quick pairing, no pausing of music when removing an earphone, no customization of the double-tap gesture. While they're still great, they also lose a lot of the features that put them above similarly priced wireless earphones.
Finally, the other thing to consider is their appearance. I think the Airpods look great, but the "toothbrush head" comparison is something I can't un-see.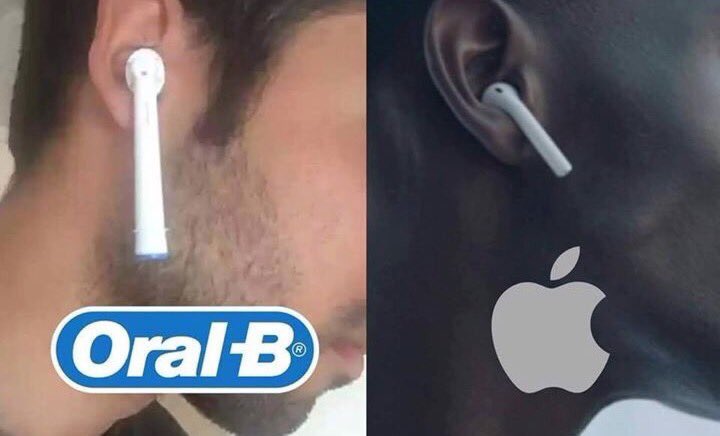 To sum up, if you're running an Android device, look elsewhere. If regular earpods aren't comfortable or secure, look elsewhere. But if you've got an iPhone and don't want wires - Airpods are (comparative to competitors) reasonably priced and great fun to use. I definitely recommend them.